Project partners
Immunemap is a collaborative project supported by a network of international laboratories willing at making 2-photon imaging data of the immune system FAIR (Findable, Accessible, Interoperable, Reusable).
Britta Engelhardt (Theodor Kocher Institute, University of Bern, Bern, Switzerland). The group of Prof. Engelhardt developed an extensive in vivo imaging biobank that includes 2P-IVM imaging of T cell interactions in the cervical spinal cord microvessels of mice suffering from experimental autoimmune encephalomyelitis. Prof. Engelhard has a solid career as a relevant world expert on imaging autoimmune diseases.
Cornelia Halin (ETH, Zurich, Switzerland). The group of Prof. Halin is specialized in the study of intravital microscopy observations of migratory T cells and dendritic cells in and around dermal lymphatic capillaries in murine skin. Since the establishment of her lab in ETH, Prof. Halin has published her innovative research in the most important journal in the field of immunology.
Wolfgang Kastenmuller (University of Bonn, Bonn, Germany). Prof. Kastenmuller directs a dynamic group that focuses on the characterization of the interactions between DC and CD8 and CD4 T cell subsets in the LN in response to different conditions. The Kastenmuller lab has significantly contributed to the field of immuno-imaging and has published his innovative imaging articles in top journals like Immunity or Nature Immunology
Andres Hidalgo (Centro Nacional de Investigaciones Cardiovasculares, Madrid, Spain). The group of Dr. Hidalgo is specialized in the study the migration mechanisms that lead the recruitment of inflammatory cells from the blood vessels following different insults. He has published his recent papers on neutrophil dynamics in journals like Cell or Science.
Matteo Iannacone (San Raffaele Research Institute, Milan, Italy). MD PhD Iannacone directs a group specialized in studying the activation of adaptive immune cells and immunopathology during viral infection and cancer. He has developed specific models to study the dynamics of T cells in the liver in response to viral infection. Iannaccone's group has recently published novel research that regards liver imaging in the journal Cell.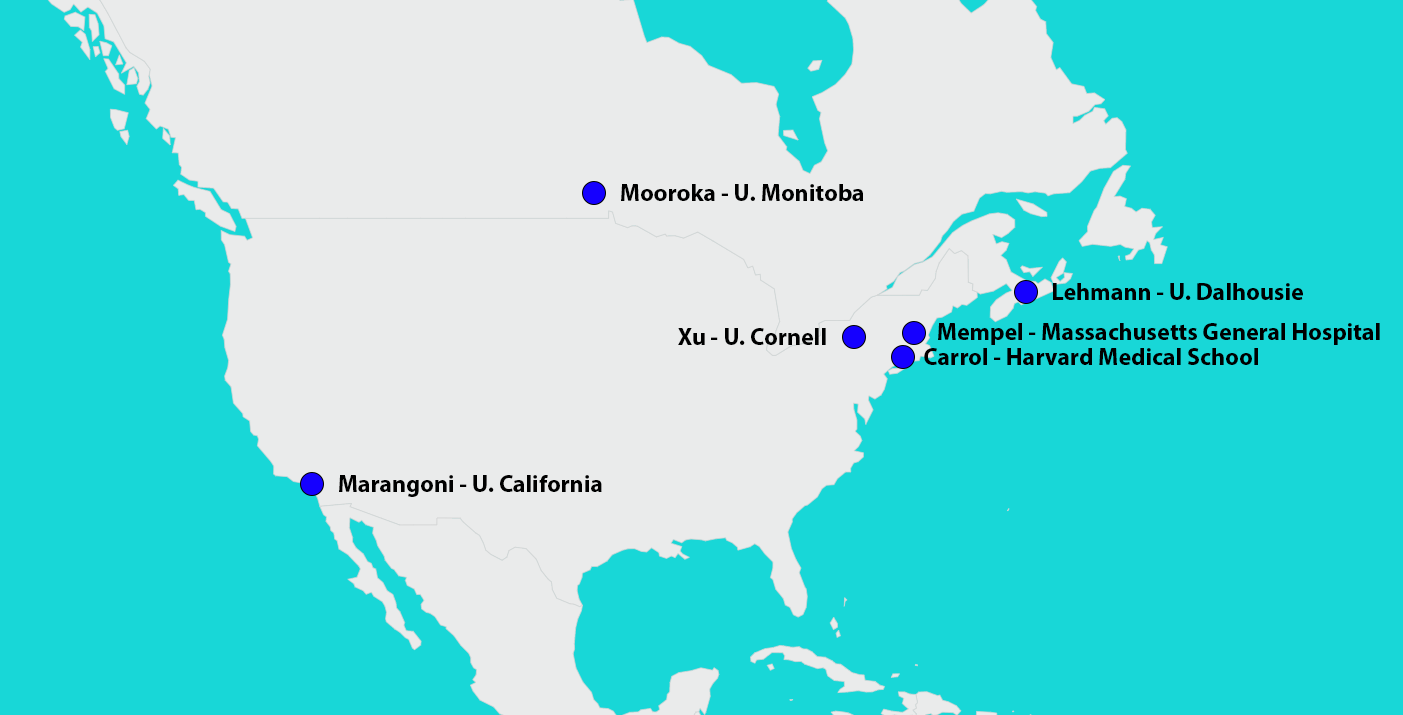 Thomas Murooka (University of Manitoba, Manitoba, Canada). The laboratory of Dr. Murooka specialized in the study of T cells and DC as well as their migration during HIV infection in lymphoid tissues. Additionally, they studied the effector and regulatory T cell behaviors during Leishmania major infection in mouse skin. During his career, Dr. Murooka have published high impact factor papers in journals like Nature.
Michael Carroll (Harvard Medical School, Boston, USA). The group of Prof. Carroll has made important contributions to the field of antigen trafficking and B cell biology. He has extensive experience characterizing the behavior of DC and B cells in different models including infectious diseases and autoimmune diseases. The group publishes their research in a regular base in the highest impact factor journals in the field including Nature, Science or Cell.